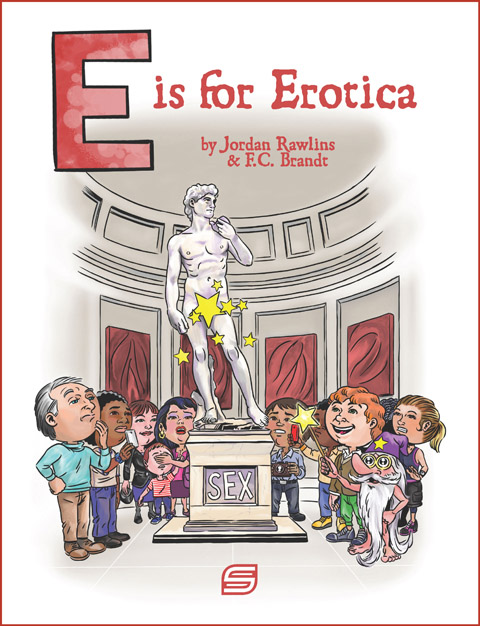 Retailer rates available on orders of five or more.
E-mail eisforerotica via Gmail for info before ordering.

A is Not for Apple

Learn your A-B-C's all over again with this hilarious, bawdy, Shel-Silverstein-inspired "Dr. Seuss" for adults, with 43 pages of ribald verse and titillating cartoon art. Humorous poetry and funny pictures guide you through the bizarre (and sometimes dark) corridors of human sexual fetishes. Your preconceptions will be challenged. Your morality will be accosted. One thing is certain: After reading this book, with every new person you meet, you will wonder "are they into P, Q, R, S, or T???"

!!! ADULTS 18+ ONLY !!!


$20
includes U.S. shipping




$45
Includes International Shipping



!!! ADULTS 18+ ONLY !!!